APTET Hall Tickets 2018
APTET Hall Tickets 2018 can be downloaded from APTET 2018 official website http://cse.ap.gov.in or https://aptet.apcfss.in from 10th February 2018. Candidates need APTET Paper 1/Paper 2/Paper 3 Hall Ticket to appear for TET online examination. About 4,46,333 candidates have applied for APTET 2018 examination for all 3 papers. APTET 2018 Hall Ticket Download link is not yet activated in the official website till now.
APTET 2018 online examinations have been postponed for 16 days. In this regard it is expected that candidates need to wait few more days to download APTET Hall Tickets 2018. Hall Ticket is required to appear for APTET online examinations. APTET 2018 online exams were actually scheduled to be held from 17th January 2018, but they were postponed 3 weeks and rescheduled to be held from 5th February 2018 to 15th February 2018. Now once again APTET 2018 online examinations postponed to 21st February 2018.
Each APTET Test Center should be equipped with good accommodation, furniture and computer infrastructure. Each Center shall have a capacity to accommodate 5000 candidates in a single session. APTET Test Centers in the District shall be identified in District Head Quarters, Municipalities, Revenue and Mandal Division Headquarters only. APTET Hall Ticket 2018 Download Link will likely be activated with in few days from now. previously APTET 2018 Exam postponed due to lack of time to prepare well for this examination. Now, AP state govt has changed Language Pandits Syllabus and they are now demanding extra time to prepare for the online examination. That is why APTET Hall Tickets 2018 downloading process may be delayed.
APTET 2018 Hall Tickets Download @http://cse.ap.gov.in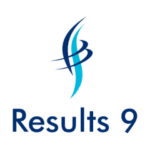 Candidates can download their Hall Tickets from the official website at http://cse.ap.gov.in from xx.01.2018. In case of any candidate could not download the Hall ticket he/she should contact the Joint Director, TET of Commissioner of School Education between 10.00 AM to 5.30 PM on all working hours in person only giving details of the journal number of the fee paid, reference number of the application submitted, a copy of the printout of the Application form and one photograph. Request for issue of APTET Duplicate Hall Ticket will not be entertained after the examination in any case.
AP State Govt has given permission to appear TET examination for the 2016-2018 candidates studying B.Ed/D.Ed courses. AP State Govt has released G.O Ms.No.4 Dated 12.01.2018 regarding this matter. 2016-2018 batch candidates appealing the govt to postpone APTET online exams few more days. But govt has not taken any decision on that till now.
Visit the official APTET 2018 websites http://cse.ap.gov.in or htttp://aptet.apcfss.in for downloading APTET Hall Tickets 2018.