UP Kisan Karz Mafi Yojna 2017
UP Kisan Karz Mafi Yojna 2017/UP Farmers Crop Loan Waiver/UP Kisan Agricultural Loan Mafi/Uttar Pradesh Kisan Crop/Farm Loan waiver scheme was announced by UP Govt. UP CM Mr.Yogi Adityanadh has announced that the UP Govt is going to waive agricultural loans up to Rs 1 Lakh for small and marginal farmers of Uttar Pradesh as said in the manifesto in the recently concluded Assembly Elections in UP. Money required to waive off crop loans will be raised through Kisan Rahat Bonds.




UP Govt is going to waive Rs.36,359 crore farmers agricultural loans. This is a very good news for small and marginal farmers of Uttar Pradesh. As said in the party manifesto, UP CM has announced UP Kisan Karz Mafi Yojna 2017 (UP Farmers Crop Loan Waiver) in his first cabinet meeting yesterday. About 2 crore and 15 lakh farmers will be benefited from this UP Kisan Karz Mafi Yojna 2017. In Uttar Pradesh more than 90% farmers come under small farmers category and relief will be provided to all these 2 crore farmers from this UP Kisan Agricultural Loan Mafi




UP Farmers Crop Loan Waiver Scheme 2017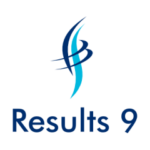 UP farmers will be given farmer relief bonds (Kisan Rahat Bond). UP Govt will soon start the process of UP Farmers Crop Loan Waiver Yojana with in the next few months. There is a ceiling of Rs 1 lakh at present under this UP Kisan Karz Mafi Yojna 2017. This is not a good news for farmers who are looking for a complete crop loan waiver. Under this UP Kisan Karz Mafi Yojna 2017, agricultural crop loans taken till March 31, 2016 will be waived, up to Rs.1,00,000 per farmer. All the amount that the farmers have to pay to the banks till 31st March 2017 will be waived under this UP Kisan Karz Mafi Yojna 2017




Eligible Farmers for UP Kisan Karz Mafi Yojna
UP Farmers Crop Loan Waiver will be applicable for small and marginal farmers of Uttar Pradesh. All farmers of Uttar Pradesh with land holdings of 2.5 acres will be considered as marginal farmers, and farmers with land holdings of 5 acres will be considered as small farmers. UP State Govt will raise funds for this scheme with Kisan Rahat Bonds. It is expected that farmers who have already paid their agricultural crop loans will not be covered under this scheme. Most of the farmers were unable to repay their agricultural crop loads as their crops were effected by natural calamities.
Marginal Farmers – 2.5 Acres
Small Farmers – 5.0 Acres




Previously AP state government has also waived AP Farmers Crop Loans in the year 2014. AP state government has published list of eligible farmers for AP Kisan Karz Mafi Yojna.
UP state government will release detailed guidelines regarding UP Kisan Karz Mafi Yojna 2017/UP Farmers Crop Loan Waiver/UP Kisan Agricultural Loan Mafi/Uttar Pradesh Kisan Farm Loan waiver scheme and publish operational guidelines to implement this scheme at http://up.gov.in or http://agriculture.up.nic.in website.