www.rajinimandram.org
www.rajinimandram.org (NOT www.rajinimandram.com) website and Rajini Mandram App was launched by Rajinikanth. Rajinikanth requested his fans to register in this website. All his fans can get together by registering in the official website www.rajinimandram.org. Few days before Rajinikanth has announced that he is entering politics and soon announce this party name and agenda. For registration, fans have to download Rajini Mandram Mobile App from the play store.




How to register at www.rajinimandram.org?
Registration is simple. Fans can register at this official website by just entering their name, mobile number, email id and pin code. Already his website has got about a million views. Fans from all over the wold registering in this website to support their favorite Hero. They call him Thalaiva. Majority of people wanting Rajinikanth to come to politics. He announced that his political party will contest all assembly constituencies in Tamilnadu. Follow the following steps to complete the registration process.
Open www.rajinimandram.org (NOT www.rajinimandram.com)
Enter your Name
Select Country
Enter Mobile Number
Enter Pin Code Number
Click Submit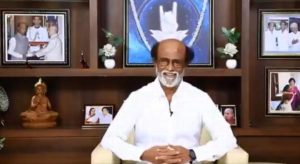 This is the process to get registered at the official Rajinikanth website. Recently Kamal Hasan has also announced that he is entering politics. Assembly elections are due in the year 2019. Few people expecting Rajinikanth will work with BJP, but it seems that he is going to announce a new political party of his own than working with the BJP. Rajinikanth has released a video yesterday, in which he urged his fans to register in the website. He also promised a corruption free society. Alternatively people can download Rajini Mandram App from the Google Play Store. They can join in this website by installing and opening Rajini Mandram App in their android mobile phones.
The main objective of the website is to bring all registered fan club members, unregistered fan club members, and those who are looking to bring a change in Tamil Nadu's politics under one umbrella. Lot of his fans welcoming him and want to see him as next Chief Minister of Tamilnadu. His fans from all corners of the world are now joining hands as a group through the official website www.rajinimandram.org (NOT www.rajinimandram.com).




Check the following link to join with the Rajinikanth Fans