AP Polycet 2017 Notification (CEEP 2017)
AP Polycet 2017 Notification (CEEP 2017 Polytechnic Entrance Exam) was released and AP Polycet 2017 Online Apply process has been started. CEEP 2017/AP Polycet Notification 2017 will be issued for admissions into Polytechnic Colleges for Diploma Courses in Engineering/Non Engineering/Technology. Admission into new Diploma Courses sanctioned if any during the academic year 2017-2018 will be done on the basis of AP POLYCET 2017 rank. AP Polycet 2017 Polytechnic Entrance Exam Schedule is as follows.
AP Polycet 2017 Schedule
Online Filling of Application Forms: 21st March 2017.
Application form last date: 13th April 2017
Entrance Examination: 28th April 2017
AP Polycet 2017 Results: 10th May 2017
POLYCET is a Polytechnic common entrance test conducted by State Board of Technical Education and Training, Vijayawada for admission into Diploma level programs conducted in Government, Aided, Private, Un-aided polytechnics and Second Shift polytechnics run in existing Private un-aided Engineering Colleges. Every candidate desirous of seeking admission into Engineering/Non Engineering Diploma courses can apply through online for AP POLYCET 2017. No separate application form for admission is prescribed. The filled in application for AP POLYCET 2017 itself is an application for admission.
AP Polycet 2017 (CEEP 2017) Eligibility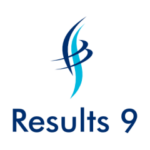 Candidates should have passed S.S.C. Examination conducted by State Board of Secondary Education, Andhra Pradesh/ Telangana or any other examination recognized as equivalent thereto by the Board of Secondary Education, A.P/TS. such as Central Board of Secondary Education (CBSE), Indian Council for Secondary Education(ICSE), National Institute of Open School (NIOS), A.P. Open School Society (APOSS), X class examination conducted by various State Boards of Secondary Education in India with Mathematics as one of the subjects, and obtained at least 35% marks in the qualifying examination.
Detailed information regarding eligibility, age and syllabi etc. will be given in the "AP Polycet Booklet" which will be supplied along with the Application Form and is available for sale at all Govt Polytechnics, Private Polytechnics and AP online centers, for details visit http://sbtetap.gov.in
As separate POLYCET tests are being conducted by the respective States, The candidates of Andhra Pradesh intend to seek admission in to the courses offered in Polytechnics of Telangana State and seek admission under 15% unreserved quota offered in Telangana State shall appear for POLYCET conducted by Telangana.
State Board of Technical Education & Training, AP will accept AP Polycet Online Application Form at various AP online Helpline centers, Meeseva Centres, E-seva centres, RCSC. The detailed list of these centers is available at http://sbtetap.gov.in and https://polycetap.nic.in/Default.aspx websites. The detailed procedure of filling up of the CEEP 2017 Application Form/AP Polycet Application Form is available in the instructions booklet supplied along with the AP CEEP 2017 Application Form. Candidates are advised to read these instructions carefully before filling-up the AP Polycet 2017 Application Form
Visit the official website to download AP Polycet 2017 Notification for detailed information.